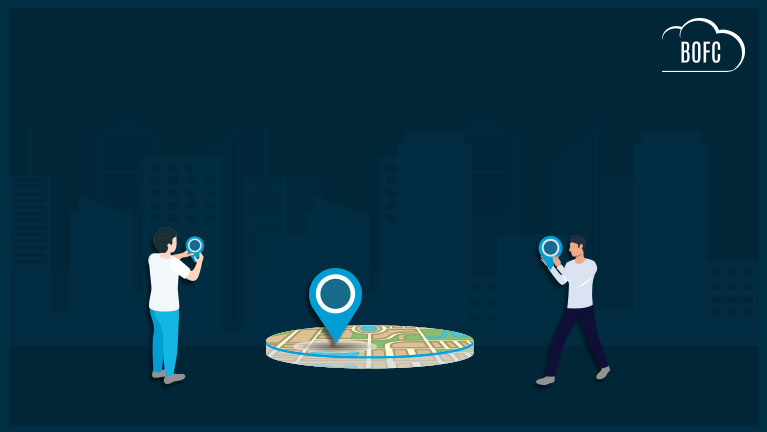 Use Case:
One of our client has a requirement to display all of its accounts on the google map. The google map should display below information:
Search Filters on the basis of Account Type, Status, City, Country
Display a bubble on map for each Account name with its address
Show count of its child records
Should be able to see a list of accounts in form of a table
Solutions:
We have designed solution for this client in both lightning and classic, where user can select type of record he wants to search (Account, contact or any custom object). This solution has three section:
There is a section of filters criteria where user can select different filter values
Map Area which display google map with plotted records as bubbles
A table with list of records which are displayed in map
Various Features:
Able to search accounts/contacts in range of particular Account/Contact.
Able to search accounts/contacts within specified range(miles).
Able to filter our search on the basis of various parameters like Type, Status, City, State, Zip Code, Status, Sport…etc
Displays list of accounts/contacts which are displayed on Google Map in form of table
Every Account/Contact on Google Map is marked with different color marker(on the basis of Status)

Blue Marker Represents: Active Account/Contact
Green Marker Represents: Current Account/Contact
Red Marker Represents: Disabled Account/Contact
Yellow Marker Represents: Prospect Account/Contact

An info window is displayed when a user hover over any Account/Contact marker on Google Map.
For Lightning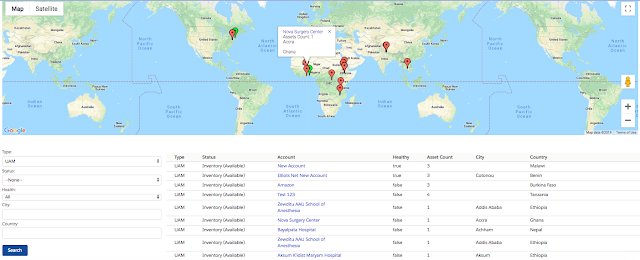 For Classic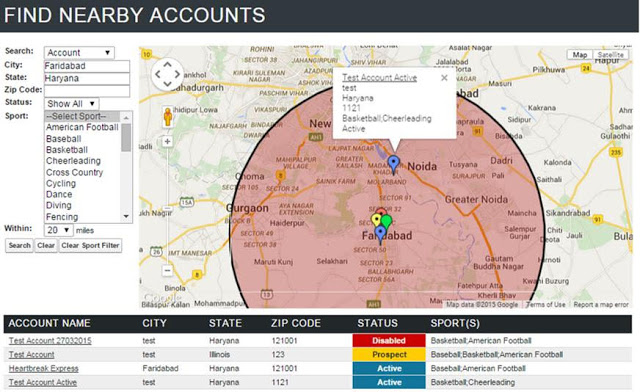 *********************************************************
Have you started using BOFC yet? Thousands of BOFC users have been able to save time & boost productivity using our Salesforce Metadata app. Click here to install the latest version of BOFC application in your Salesforce instance & explore its complete benefits for you.
For any queries or suggestions, you can write your comment in the comment box or for further assistance contact us at https://bofc.io/#contact-frm or mail us: support@tech9logy.com. Our BOFC Expert will help you get the best out of it.