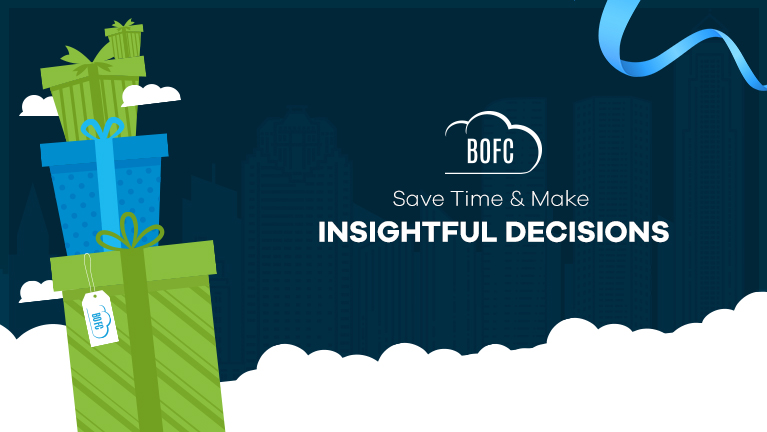 It can be pretty hard to juggle between home & work for a developer as well as a marketer, especially in a business with the holiday season just around the corner. As a smart business, you must have got the Salesforce application to improve the sales process and make the holiday season profitable. But have you thought about time efficiency? The Salesforce environment is quite tedious and it might take you days to handle a simple admin task like creating or deleting fields in bulk, updating FLS, Lead conversion, comparing objects, process builders, etc. Well, before you go on to pick a gift for relatives, this holiday season first gift yourself the best Salesforce Admins tool, BOFC, that is designed by Salesforce experts to make your life simpler.
BOFC (Bulk Object Field Creator) is the world's No 1 Salesforce Metadata application native to the Salesforce environment. The application is created to save the time of Salesforce admins and developers by allowing them to carry out Bulk CRUD operations in just a few clicks.
Introduction to BOFC
A game-changer for Salesforce admins & developers, BOFC is one of its kind applications that has revolutionized the industry with its exceptional features. In a short span of time, BOFC has exceeded 15000 installations and garnered appreciation from professionals incl. Salesforce MVPs. It has proven to be a 100% valuable asset to global brands like Vodafone, Accenture, Sony and Adecco.
Key Benefits of BOFC
BOFC has benefited these organizations by targeting two of the main problems posed by the Salesforce environment. The application is designed to save users time & facilitate insightful decision making.
1) BOFC As A Time-Saving Application
Challenge: Performing Bulk CRUD operations in Salesforce can turn out to be time-consuming. Creating a new field is a 6-step process; now imagine if you have to create thousands of new fields. It's the same with updating, deleting, exporting or importing metadata. Apart from managing CRUD operations, lead conversion in Salesforce is another tedious job that can end up consuming a significant time of the sales team.
Solution: BOFC saves your time and efforts by allowing you to carry out Bulk CRUD operations in one go with easy point & click features.

Update and Create Field
Clone Objects
Update FLS
Update Workflow and Validation Rules
Update Bulk Lead Status
2) BOFC For Making Insightful Decisions
Challenge: Another problem posed by Salesforce is the difficulty in carrying out comparisons across multiple orgs that can hamper the decision-making process. Using the Salesforce standard process can be time taking and complex as it does not provide a comprehensive comparison for multiple Objects, Profiles, Field Level Security, Permission Sets, etc. across different orgs.
Solution: BOFC helps you compare & export multiple operations with just a few clicks so that you can make the right decision during Salesforce migration & optimization. With this application, you can compare:

Objects
FLS
Process builders
Layouts
Profiles
Conclusion
So why waste your precious holiday season working on something that can be done in a fraction of time? Make every minute of your efforts worth by employing your expertise to tasks that require your attention while BOFC is there to back you up for BULK metadata operations. To know more about this tool, you can simply reach out to our friendly customer support who will be there to answer all your questions.
For any queries or suggestions, you can write your comment in the comment box or for further assistance contact us at https://bofc.io/#contact-frm or mail us: support@tech9logy.com. Our BOFC Expert will help you get the best out of it.
We appreciate your valuable inputs.