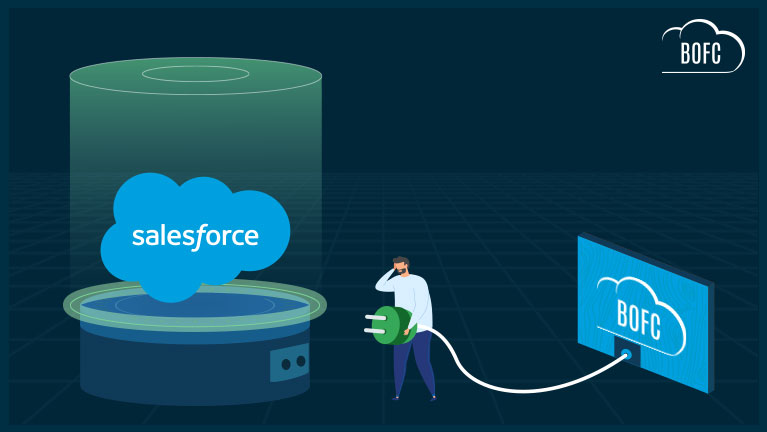 Bygone are the days of tedious manual work; automation has become the driving force of business success, regardless of industry. But with Salesforce, which was designed to revolutionize businesses, bulk metadata operations were still a struggle for admins & developers who had to spend days on a simple task like multiple field creation. Such tasks are monotonous and neither require any expertise nor are worth your time. Introducing to you Bulk Object Field Creator (BOFC).
BOFC has changed the face of Salesforce Metadata Operations. It is a native force.com application designed to carry out bulk Salesforce metadata operations in just a few clicks with its easy point & click features and comprehensive set of filters for data management. Let's dig in a little more to know how this application has helped its clients enhance productivity and save time.
1) Makes Migration between Salesforce Org Easy
If you migrate between Salesforce org, you will need to clone, update, export, import & manage large amounts of metadata. Navigating through multiple screens, and managing each metadata one-by-one can take months. Also, there's bound to be repetitive data in such cases.
With BOFC, you can simply glide through this work within a few days with its features for Bulk Metadata Operations.
Clone bulk metadata
Export multiple fields & objects
Compare multiple fields & objects
360° view of object limits
2) Bulk CRUD Operations At Lightning Speed
CRUD stands for Create, Update, and Delete. These operations are unavoidable, long and tedious in Salesforce. Creating one field in Salesforce using the standard process takes many steps; now, imagine if you need to do that for 1000 fields. It will easily take a couple of your days, and you'll end up repeating each step 1000 times.
With BOFC, this tedious & monotonous task can be done in a few clicks as it allows you to:
Create metadata in bulk
Update metadata in bulk
Delete metadata in bulk
3) Facilitates Comparison With Side-By-Side Format
If you compare multiple objects in Salesforce, you will have to switch between screens repeatedly. This can be quite difficult when you need to compare multiple operations in bulk and result in errors.
BOFC helps you with a side-by-side view & allows bulk comparison of:
Field permissions
Profiles
Permission sets
Validation rules
Workflow rules
Fields from external org
4) Explore All Salesforce Limitations At One Place
In Salesforce, there's a limitation to adding metadata. In order to make sure you do not exceed it, you need to constantly keep a track of Salesforce limitations (Used, Remaining, or Max) for different objects. This can be time taking if you need to track multiple objects, as you will have to open each one of them in order to check & update.
With BOFC, you can explore all Salesforce limitations in one place. BOFC supports both custom & standard objects and allows you to extract the usage & limitation of:
Custom Fields
Custom Relationship Fields
Active Workflow Rules
Sharing Rules (Criteria-based Only), etc.
5) Allows Bulk Object Cloning In Just A Few Steps
In Salesforce, you often need to clone objects in bulk. With the standard process, you will have to open each field and copy it manually. This can be time taking & tedious. But why manual work at all?
Using BOFC, you can clone the following metadata in bulk for Custom or Standard Objects in just a few minutes:
Object properties to a new object
Custom fields of Primitive/Relationship/Formula field types
Validation rules
Record types
Conclusion
Above are only a few ways in which BOFC helped its clients across the globe. However, its benefits & features are not limited to these; it has much more to offer.
BOFC is the world's no. 1 Salesforce metadata application trusted by brands like Vodafone, P&G, Infosys, Wix, Siemens, and many more. What are you waiting for? Turbocharge your business with this revolutionary solution.
Contact our friendly customer support team to know more.