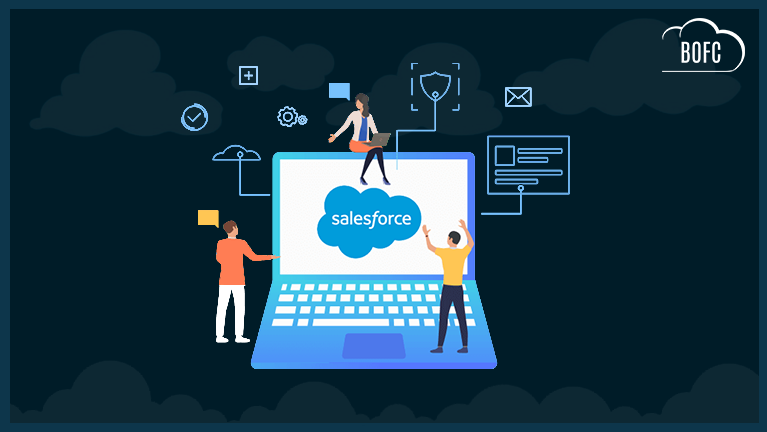 Salesforce development requires a gamut of operations, most revolving around creation, updation & movement of information such as files & folders, attachments, data & metadata. While one might find numerous applications for the management of former elements (files, folders & data), there's little to no assistance available for Salesforce metadata operations.
Salesforce metadata operations work is not negligible but on the contrary endless! Some common challenges faced with Salesforce metadata management are:
Time-consuming task as the amount of metadata is huge
Repetitive & monotonous work as Salesforce does not allow bulk actions
Prone to errors resulting in data loss from human mistake
Well, all the above points have been true a few years back, but if you are still struggling with these issues, then you are severely missing out on the latest Salesforce Application that has revolutionized Salesforce metadata operations. Introducing Bulk Object Field Creator (BOFC), the world's #1 Salesforce metadata application. It is a native force.com application that has changed the lives of Salesforce admins & developers. It simplifies the monotonous & tedious metadata management e by allowing them to create, update, delete, export/import thousands of Salesforce objects, fields & other metadata operations in a few clicks. Wanna know more? Read on to explore.
BOFC to Create Metadata in Bulk
Creating multiple fields, objects, validation rules, profiles & other metadata? If you go on to create even one field, it is a 6 step process. And it is a common requirement for Salesforce admins & developers to create thousands of fields, validation rules, etc. For creating each of these, they have to repeat all the steps every time. Sounds insane, right?
BOFC minimizes these steps & allows you to create a field in a few minutes using its easy point & click feature. And if you carry out this operation in bulk, you can simply upload or drag & drop your XLS file to create multiple fields, objects, and all other types of metadata. Below are the operations you can perform using BOFC:
Bulk Field Creation
Mass Create Custom Fields From External Salesforce Orgs
Bulk Object Creation
Bulk CREATE and EXPORT Assignment Rules (in XLS)
BOFC to Delete Metadata in Bulk
Salesforce orgs often contain a pool of metadata. Finding & deleting the required field, object, etc. can be a difficult & time taking task. And again, if you have to do that at multiple places, it can end consuming days.
BOFC makes your work easy by allowing you to find & delete multiple fields, objects & validation rules at once. Here's how it helps you:
Bulk Field Deletion
Bulk Object Deletion
Bulk Delete Validation Rules
BOFC to Clone Metadata
Cloning metadata is a key task when you are migrating Salesforce org. You need to copy a massive amount of metadata from one org to the other constantly & spend not just days but months over this process.
BOFC allows you to clone multiple fields & objects within the same org & across different orgs with just a few clicks. Below are the key metadata cloning operations you can perform with BOFC:
Clone Object within same Salesforce org
Clone Fields from one object to another
BOFC for Updating Metadata
Organizations have become highly dynamic & it is often required to update the profiles, permissions, rules & other metadata every other day. Employing a dedicated resource for such tasks can turn out to be very expensive, a waste of time & expertise.
With BOFC, you can update multiple fields, permissions, rules, etc. with ease in just a few clicks. It leverages its point & click features, and allows you to update bulk metadata at once. Here's how BOFC helps:
Bulk Field Updation
Update Field Permissions for Multiple Profiles
Update Field Permissions for Multiple Permission Sets
Bulk Update Validation Rules
Bulk Update Workflow Rules
BOFC is trusted by Fortune 500 companies & globally reputed organizations like Vodafone, P&G, Accenture, and more. The application has received over 195 reviews & a 4.8-star Appexchange rating. It is backed by a team of Salesforce experts who are there to help you at every step of your experience. To know more about how BOFC can help you save time in Salesforce development tasks, simply write to us at support@tech9logy.com. Our team will get back to you within 24 hours to provide complete assistance for your queries.